Smiley and I visited
Legoland
in Carlsburg for the first time, on Saturday. My father and stepmother treated us to the theme park visit.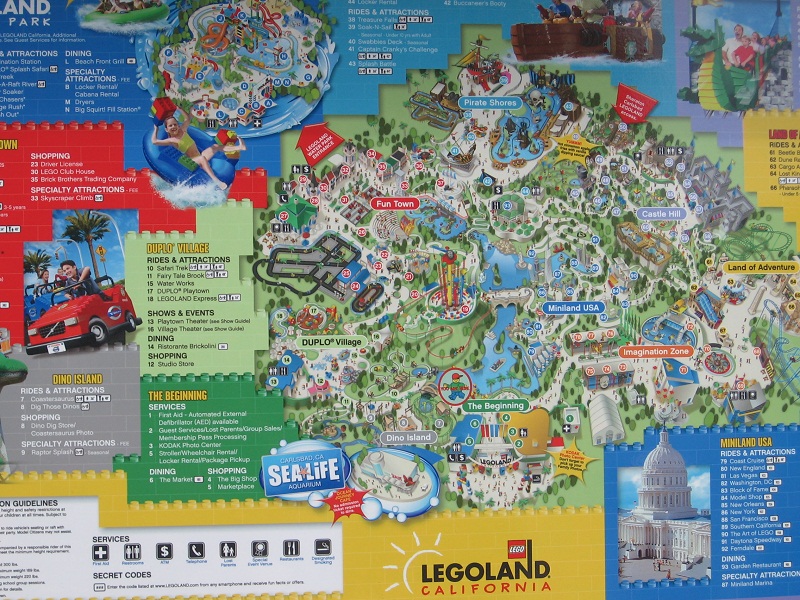 It was remarkable how Legoland "grew on" Smiley throughout the day.
Initially he just wanted to wander aimlessly to look at the many Lego creations and explore the active play places: the climbing area, and the water cannon areas.
Then he wanted to drive the little cars. That was his first time driving a motorized vehicle all by himself.
During the afternoon he grew brave enough to try some rides, and by the time the park closed he had tried the two biggest roller coasters.
That is quite different from how I was at five. My father retold the stories of my first visits to Disneyland.
Growing up in Southern California, I went to Disneyland fairly often with friends or on dates. By the time I married, I had amassed quite a collection of A Tickets I had no plans on ever using.




Your mother, having grown up in New Jersey, had dreamed of Disneyland but never been there. We went on our honeymoon. We tried visiting again when you were an infant, but the people dressed in costumes terrified you.




We had to leave the park. You poor mother knew it might be years before she could visit Disneyland again.

You did like Disneyland as a toddler and kindergartener, but only wanted to ride the horse drawn trolleys and carriages.




I finally got to use that pile of A Tickets!
I am glad Smiley has more of a sense of adventure than I did at his age.
(I have not had a chance to go through our photographs of the visit. Check our family
2013 Picasa Album
soon.)